Fully automatic PET bottle blowing machine 2 cavity,Cosmetics bottle machine
Favorites
Raw material:

PET,PP ,PE,HDPE,PC,PMMA

Place of Origin:

Taizhou

Condition:

New

Loading Port:
Product description:

ST series of the most stable two step automatic stretch blow molding machine(re heating),including a cavity to the eight chamber model,can blow 20ml-20l bottle。
Ningbo C-Storm Plastic Machinery Co.,LTD.

Company type:

Manufacturer

Credit:

Main products:

Bottle blowing machine,control of blow molding machine,injection molding machine,filling machine,bottle mould bottle blowing mould,bottle cap mould, etc
Get Quotation
Technical parameters:

Cavity:

2

Stretching stroke:

95mm

Rated power:

42KW

Really use power:

28KW

Max volume:

600ml

Max container diameter:

65mm

Max container height:

260mm

Max neck diameter:

30mm

Theoretical output:

1800-2200BPH

Machine dimension:

3200*1500*1800

Machine weight:

2000KG





Purpose/application field:
The machine is made of PET,PP or other plastic materials, applicable for pure water bottles, mineral water bottles, beverage bottles, carbon acid beverage bottles, hot canned bottles, editable oil bottles, make-up bottles and medical injection PP bottles that all have a high production volume and requirement for quality.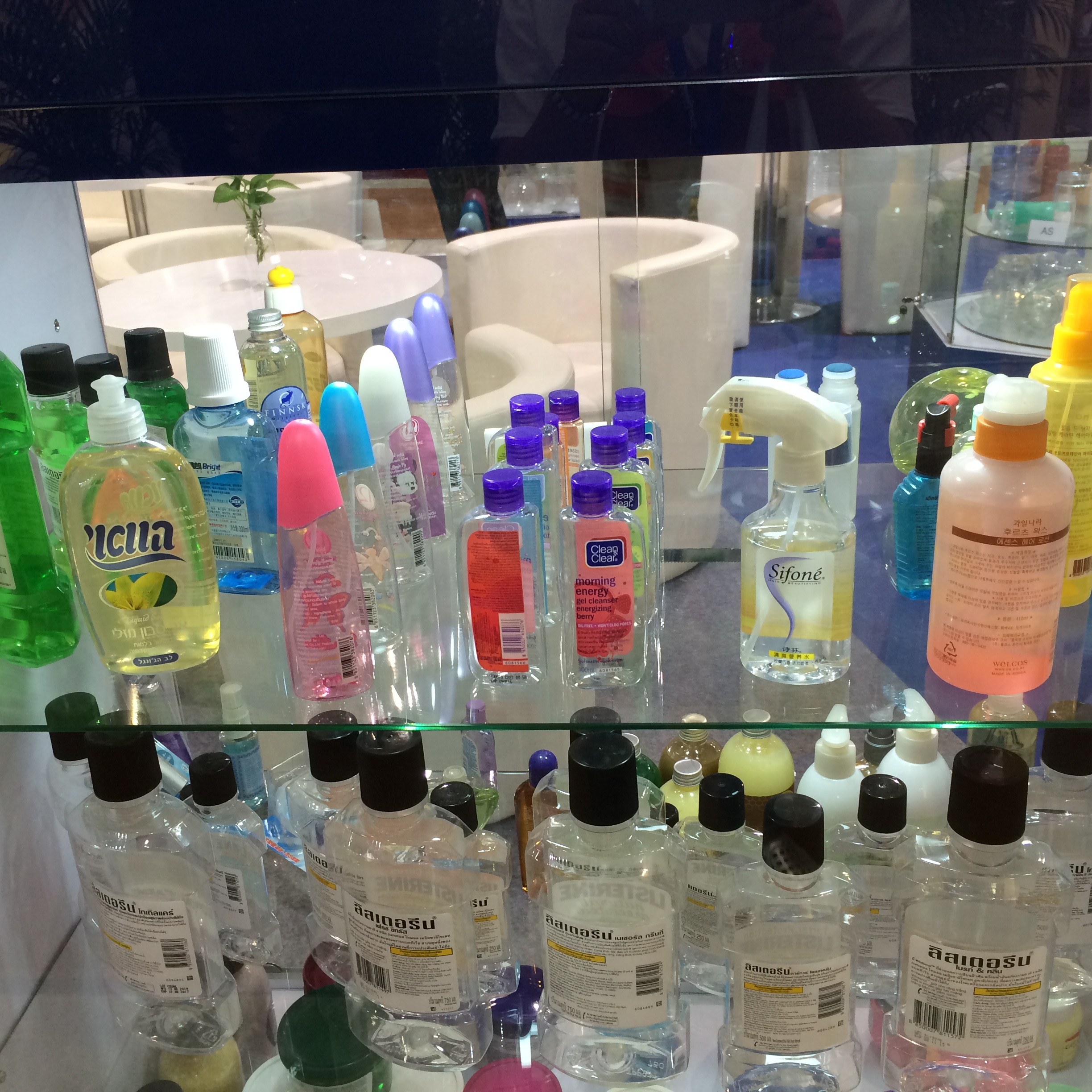 The characteristics of:
The blowing machines can blow the bottle which are made of PET PP or other plastic material, suitable for high yield, high quality requirements of pure water bottles, mineral water bottles ,beverage bottles, carbonated soda bottles heat, cans and bottles, edible oil bottle, cosmetics bottles, infusion bottles PP.
Machine details: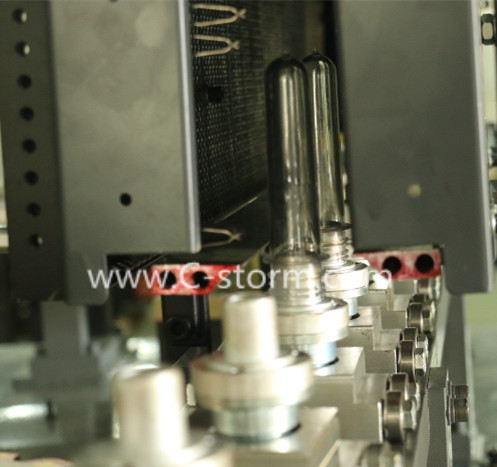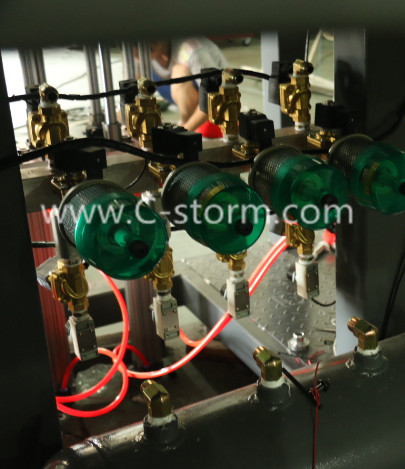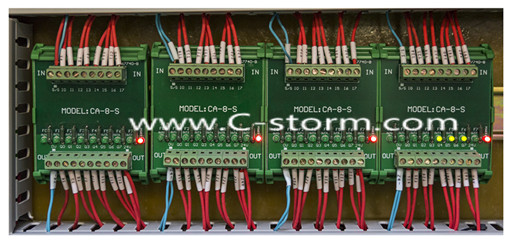 Advantages:
High automation: PLC control stable production
Through the automatic rotation of the tube and the chain in the oven operztion,the strong penetration of infrared heating, uniform heating perfect cooling effect.
The oven has a flexible adjustment function, for different tubes, adjustable lamp and reflector reflection radian.
Each machine part of the automatic device to protect the operation of the safety procedures to prevent a sudden failure of a program.
Adopt servo drive to ensure non-pollution and low noise
Air blowing and other actions are divided into three parts, which effectively resolve the problems arising from air pressure and movement
With the injection molding machine principle of hyperbolic arm linkage lock, the lock force is large and the stability is good
The hand is one, simple and convenient
No pollution, less than 0.2 percent
Package:
Wooden
Reminding
Message has been sent successfully.