Plastic injection mold
Favorites
Raw material:
Place of Origin:

Taizhou

Condition:

New

Loading Port:
Product description:

Plastic injection mold Bottle Perform mould,cap mould,injection mould,mold,injection mold
Ningbo C-Storm Plastic Machinery Co.,LTD.

Company type:

Manufacturer

Credit:

Main products:

Bottle blowing machine,control of blow molding machine,injection molding machine,filling machine,bottle mould bottle blowing mould,bottle cap mould, etc
Get Quotation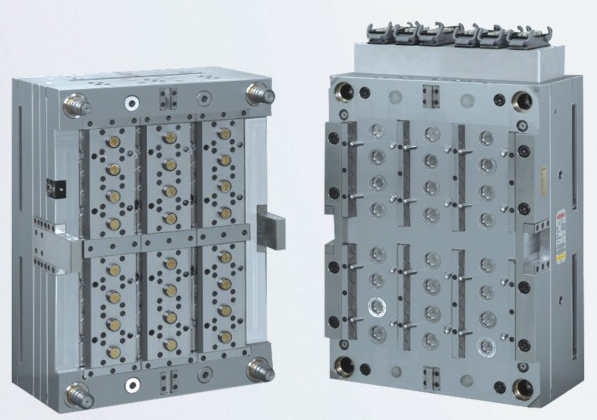 Cap and die configuration:
The mold structure has the following advantages:
The mould can be fully automated, reduce the labor intensity and improve the efficiency of the work.
Using a computer to simulate the demodelling experiment to make the mold design more perfect.
Adopt single cavity taper positioning technique to ensure the thickness of the product is uniform.
Reference the unique advanced processing technology, all the parts are processed and vacuum annealing. Different materials have different hardness.
In the process of finishing.
Use (high speed lathe, high speed finishing, high speed CNC, EDM, slow wire processing).
Each component will be tested by (altitude fluid, projection fluid, 3 coordinates, etc.).
The quality of the parts is stable, and the cavity and core can be replaced separately.
5. Die parts are made of high corrosion resistant wear resistant steel (hardness can reach HRC48-50 ° and above), prolong the service life of mould;
The moulding cavity and core of the mould adopt an independent cooling water system, which will allow the mould to cool sufficiently and shorten the production cycle.
7. Mold material selection for: P20/718 / S136/2316/2344 / DC53 NAK80 / LKM420H, mature and reasonable collocation, the hot and cold steel as steel making mould can reach two million times in the high-speed production, quality equivalent to that of imported mould.
Our company has a variety of specifications for the selection of moulds, including 26mm, 28mm, 30mm, 38mm, etc.
The number of molds is: one out eight, one out sixteen, one out twenty-four, one out forty-eight.
There are cold streams, semi-hot streams, and full heat streams (including open and needle valves).
The customer can also set the number of cavities.
There are two types of threading: forced stripping and rotary stripping (rack, oil motor, and rewiring etc.).
The mould can be divided into categories:
Medical packaging: the frame adopts stainless steel (LKM420H), and the cavity and core are S136/2316/2344 / DC53.
Food packaging: the frame adopts S50C/P20, and the cavity and core is S136/2316/2344 / DC53.
Cosmetics: the frame adopts the S50C/P20, and the cavity and core are made of 3Cr13 / H13 / DC53.
We can make all kinds of molds that satisfy customers according to different requirements.
Reminding
Message has been sent successfully.