CHINA Champion PLA/PET twin screw sheet extrusion production line
235
Favorites
Product Categories: Twin Screw Extruder
Packaging Details:
Trademark:
Certification:

Payment Terms:

FOB:

HS Code:

Loading Port:

Shanghai
ZHEJIANG CHAMPION PLASTIC MACHINERY CO., LTD.

Company type:

Manufacturer

Credit:

Main products:

PET/PLA/PP/PS/PC sheet extrusion line
CHINA CHAMPION PLA twin screw sheet extrusion line
PLA is renewable biodegradable material. Which is made of starch raw material extraced by renewable plant and the production precess is pollution-free.
PLA twin screw extruder, as the main model of CHAMPION PLA sheet machine, is more compatible with material. Suitable for low-temperature resistant PLA material and high-temperature resistant PLA material.
The special vacuum structure makes the PLA material no need to be dried in the secondary use.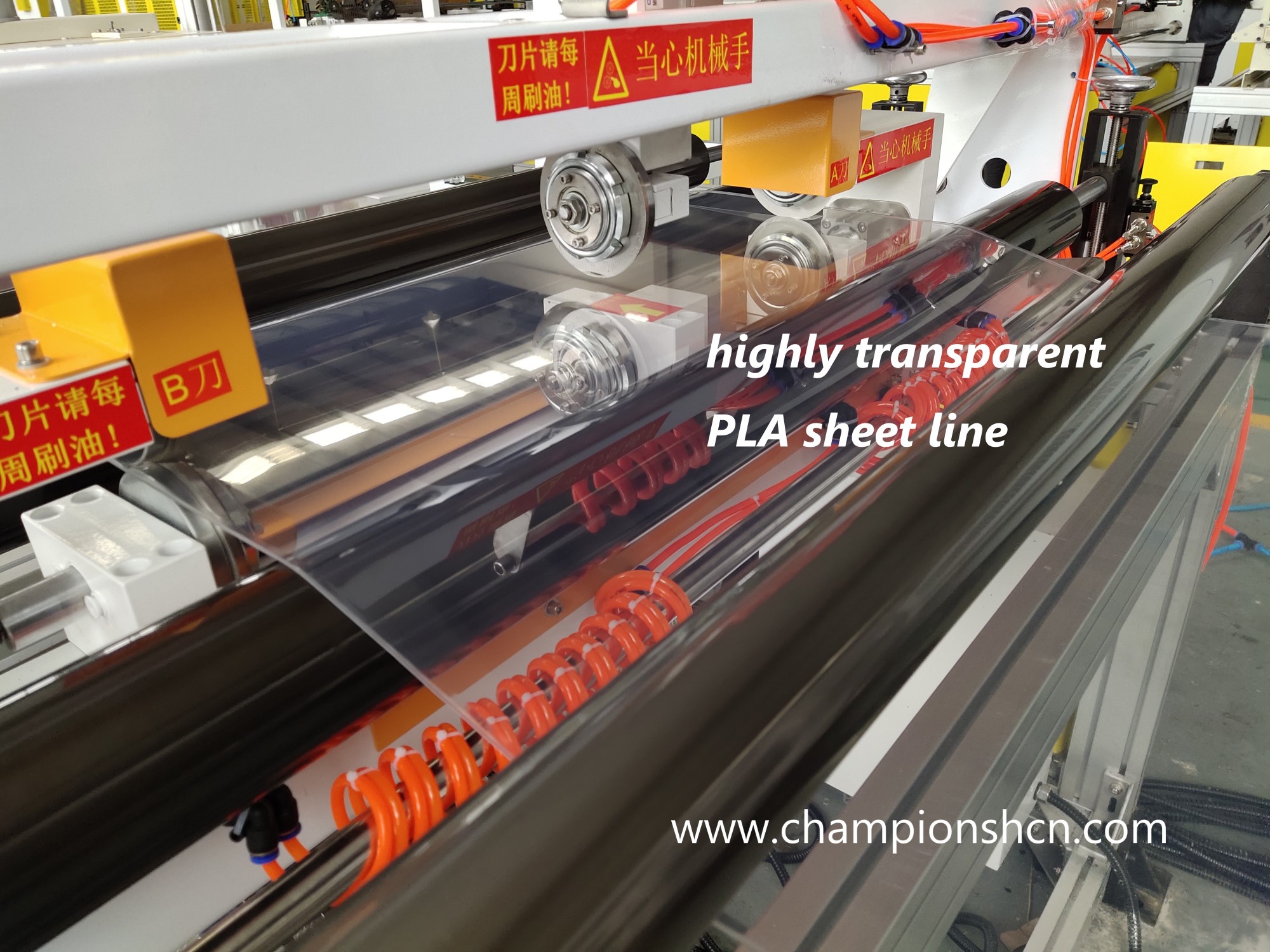 CONTROL SYSTEM:
PLC control of the complete line.
The 100M/s high-speed network transmission reduces the errors between the control system.
HMI centralized control. Through centralized control, you can check all information of each part in one screen, such as pressure, current, speed, temparature, etc.
CONTACT US:
Contact: Miss. Sarah
E-mail: sarah@championshcn.com
Mobile/WeChat/LINE/Facebook: +86 13916267210
Web: www.championshcn.com
Reminding
Message has been sent successfully.