PS foam food box making machine
Favorites
Raw material:

ps

Place of Origin:

Yantai

Condition:

New

Loading Port:

Qingdao

Product description:

1.CE and ISO 2. 20 YEARS EXPERIENCE 3.FULLY AUTOMATIC 4.This production line can make all kinds of PS foam food box,foam food plate etc.
Longkou Fushi Packing Machinery Co.,Ltd

Company type:

Manufacturer

Credit:

Main products:
1. machine including three main parts:
1. PS foam sheet extruder: make PS foam sheet from raw material
2. Fully auto forming and cutting machine: make PS sheet to finished products, such as PS foam tray, PS foam box, Take away box,cosmetics packaging tray etc (we can design mould according to customer requirements)
3. Plastic recycle machine: recycle waste products to granules, the can mix with new material and put into PS foam sheet extruder again
Picture of Fast Food Container Machine :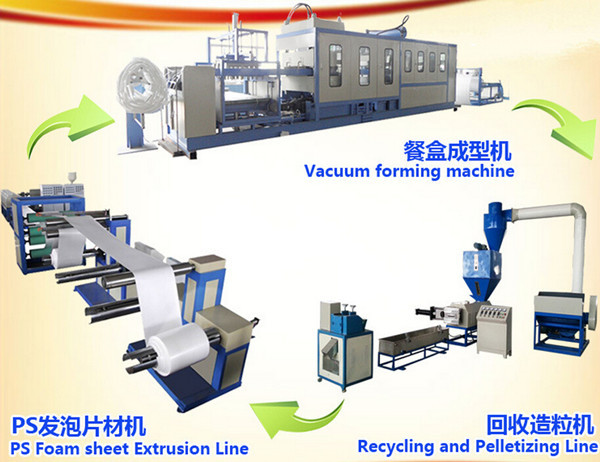 Reminding
Message has been sent successfully.