Disc injection molding machine
Favorites
Raw material:
Place of Origin:

Shenzhen

Condition:

New

Loading Port:
Product description:

* high precision: repeat precision to achieve positive and negative 0.01MM * high efficiency: according to the actual needs of the product design 1 top die 2~8, improve work efficiency!
Shenzhen Derun Machinery Co., Ltd.

Company type:

Manufacturer

Credit:

Main products:

injection molding machine
Get Quotation
Machine model: DRV3-3R-55T~650T-P vertical rotary disc injection molding machine;
Machine station: 2 station ~6 station, improve production efficiency! Machines can be customized according to the requirements of products, to achieve product forming requirements!
Machine performance is stable, reliable, safe, energy saving, environmental protection!
Apply to: E27 energy saving lamp injection molding machine, plastic product processing factory, school laboratory, laboratory of Institute, military goods processing, medical equipment, a new type of powder molding industry.
Applicable to all kinds of Engineering Plastics: (such as: LCP, PPS, PBT, PA, POM)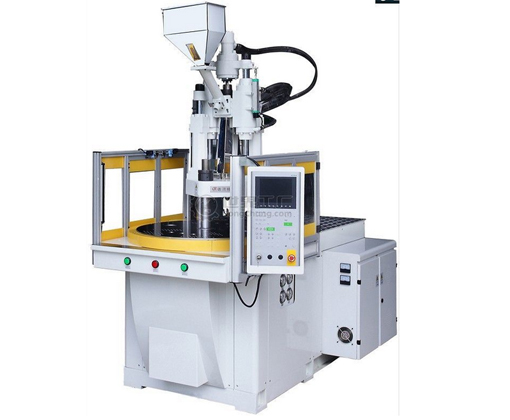 Thermosetting plastics: (e.g., BMC/PM9630, electrical wood, etc.)
Suitable for all kinds of powder molding (such as: ceramic powder, tungsten powder, magnetic powder, iron powder, aluminum powder, MIM)
Production: Shenzhen Baoan District City Guanlan town Shui Hang Fu Road No. 257 Xun Li Logistics Technology Park building F/G
* according to customer requirements to design and manufacture, vertical injection molding machine, small size, saving space! ~
Derun turntable injection molding machine performance introduction:
Mold with the bearing disc injection disc) (universal disk machine performance DRV3-3R-55T 55Tons vertical injection molding machine: upright clamping, erect to facilitate the embedding; multi station disk type (1 2 die), increase production capacity, high efficiency gear drive by plane self-lubricating wear-resistant film; cooling water by the central step water transport device (water supply can be synchronized 360 degree rotary or 180 degrees and transport water supply device, a complete cooling scheme); rotating fast accurate positioning the positioning cylinder positioning, positioning accuracy + 0.02mm, not positioning sub module, to protect the mold safety); the disc surface is plated with chrome anti rust, beautiful, durable, disk power can choose hydraulic motor and servo motor system.
Matching automatic insert and remove the system can realize unmanned operation of professional development of vertical injection molding machine automatic insert from a system, applicable to auto parts, glasses nose support, golf, drawstring products such as metal matrix and the inlaid into the object plastic molding operation, fully automated workflow process, high efficiency, low cost, collocation auxiliary device can realize unmanned industrial automatic production, reduce labor costs, stability and production efficiency and increase the yield.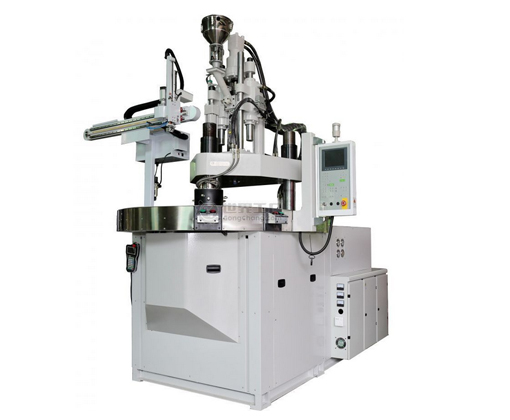 1, nose care products: mold a fourteen, one minute 4~5 mode, the monthly output of 35~40 million pairs.
2, zipper products: automatic feeding, take the next molding, forming a wide range of length can be adjusted, each hour can be produced 450.
3, golf machine: full automatic molding, mold a out of eight, the monthly output of 45~50 million.
The main parts of the model are as follows:
(1) to surround the safety door and even to seal the board, the opening is installed four bit to the infrared protection (protecting the safety of the operator).
(2) touch screen control system for computer: Chinese / English touch type color screen (Fuji in Japan - Omron 10.4 "UG430) and PLC (Japan Omron), or choose Taiwan Nefful or Australian procheson host computer and 5.7 inches of liquid.
(3) electronic ruler: (Italy -GEFRAN), SSR PID precision temperature control (Japan - FUJI) external independent monitoring, screw speed display
(4) solenoid valve: (Japan -YUKEN), oil pump: (Japan -YUKEN), hydraulic motor: (European -DANFOSS), double proportional valve: (Japan -YUKEN). Disc powered by European -DANFOSS or choose servo motor drive: (Japan - MITSUBISHI)
(5): tight seal (-NOK), Palin: (-NSK) (Dongguan: motor, motor)
Derun machine dedicated machines are as follows:
Size led power bracket injection molding machine, precision connectors, special injection molding machine with automatic drawing, bakelite /BMC vertical injection molding machine, LSR injection molding machine, vertical rotary injection machine, ceramic powder injection molding machine, metal powder injection molding machine, dual color dual material injection molding machine, experimental type injection molding machine, golf ball injection molding machine, and so on.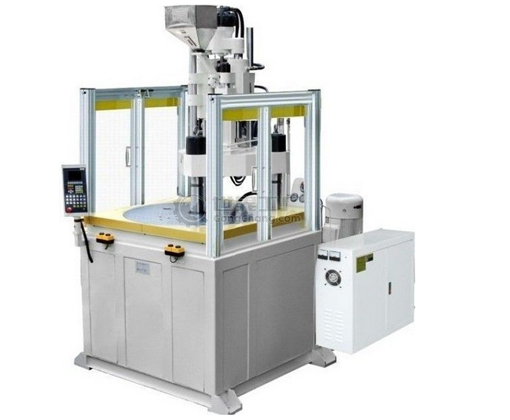 Reminding
Message has been sent successfully.